Upcoming events
Violinist Emily Sunderman will perform Sauter's 2 pièces pour violon seul at Cornwall, Vermont and, on 14 December 2022, at the MCMC in Middleton.
Laissez-moi mes rêves for SATB choir and string quartet will be performed by the Lebanon Community Chorus in Lebanon, Oregon, on 17 December 2022.
Latest News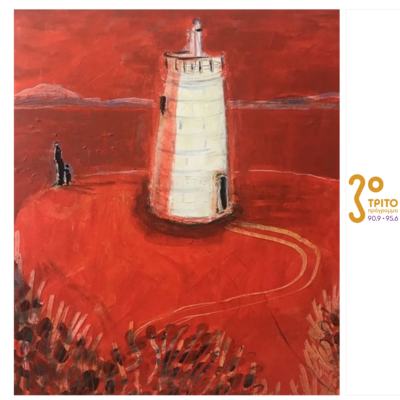 Recent online broadcast of the concert given in Kwidzyn on 16 September 2022 which featured Sauter's Concertino pour flûte et orchestre à cordes performed by Iwona Glinka and the Lviv Philharmonic Orchestra directed by Volodymyr Syvokhip.
Ballade du cœur qui a tant battu was performed at the 23 October 2022 Con Tutti Open Podium in Haarlem by Netty Smit, flute, Aad Doorduijn, tenor, and Tom Oosthuizen, piano.
A refreshing recording of Sauter's Ballade du cœur qui a tant battu by mezzo-soprano Patrizia Iervolino Finocchietti and flutist Franck Douvin.
Sauter's arrangement of Haydn's Piano Concerto in D was performed on 15 October 2022 during the Port Fairy Spring Music Festival. Pianist Anna Goldsworthy was accompanied by Helen Ayres and Mana Ohashi, violins, Christopher Moore, viola, Svetlana Bogosaljevic, cello, and Jill Griffiths, double bass.
On 8 and 9 October 2022, members of Ensemble Popolo practiced and performed Sauter's arrangement of Haydn's Piano Concerto in D major during their Summer Camp at Fermata in Hokuto, Japan.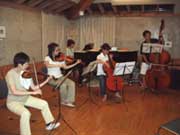 Apophtegmes for string quartet was performed by NeoQuartet in Kwidzyn on 19 September 2022.
New Recordings & Publications
On 28 October 2022, Arte Sonora released the album Louis Sauter – Flânerie recorded by flautist Claudio Ferrarini.
Sauter's Ballade du cœur qui a tant battu will be included in the CD Album Poema recorded by Soprano Inês Simões and flutist James Strauss, to be released by Universal Music Group in December 2022.
Three new albums to be released by Phasma Music contain pieces by Sauter: SQ contains his Apophtegmes for string quartet recorded by ÉxQuartet; Multiple Views from a Window includes Trois fleuves for piano trio; Das Birnli will nit fallen includes a selection of Sauter's works for the young.
New Works
Concertino pour flûte et orchestre à cordes
Paradis perdu, mélodie on a poem by Hélène Sauter